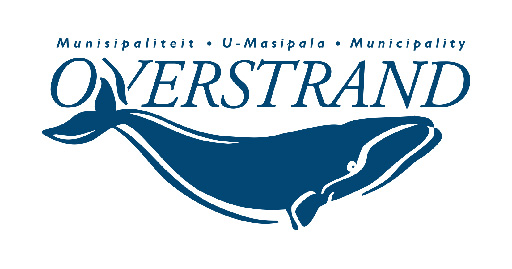 Categories B & C indigent households are being phased out and the affected households will all have to renew their applications for indigent status before 31 October 2022.
Both these categories cater for indigent households with a property value up to R220 000.
On Saturday morning, 1 October 2022 from 09:00 – 12:00, Overstrand Municipality's Finance Department will assist residents with their applications at the following venues:
•    Thusong Service Centre in Hawston
•    Multi-Purpose Centre (old Lusitania building at the New Harbour) in Westcliff, Hermanus
•    Proteadorp Community Hall in Kleinmond
Kindly note, the other towns will receive assistance on Saturday, 15 October 2022. Details to follow.