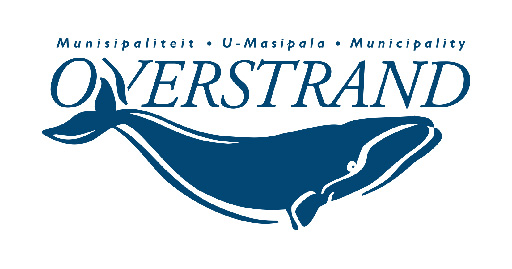 1190136899 - This is the correct Nedbank account number for Overstrand Municipal Account Payments.
This account is solely for the payment of monthly municipal accounts. The payment must include the 12-numerical digit account number as the reference.
Overstrand Municipality appeals to all ratepayers to make sure they switch their payment details from the old Absa account to the new Nedbank account.
Ratepayers who pay accounts via the internet are urged to update their beneficiary details and to use the new, correct bank account details (Nedbank, Account number 1190136899) when paying their monthly municipal account.
Legislation compels a municipality to renew the tender for banking every five years.