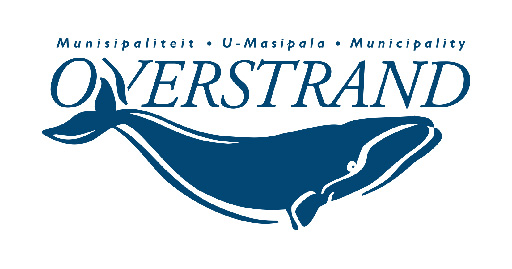 Overstrand Municipality advises all ratepayers, who found themselves in financial stress as a result of the COVID-19 lockdown, that Council approved the following relief measures to ease the detrimental financial effect of the lockdown on the local economy:
1.    TEMPORARY EXTEND THE LAST DATE ON WHICH APPLICATIONS MAY BE RECEIVED FROM RETIRED AND DISABLED PERSONS FOR SPECIAL REBATES
Pensioners and disabled persons have until 30 November 2020 to submit their applications for a rebate on property rates to Overstrand's Rates and Data Control Office.
This will afford ratepayers more time to acquire and submit the necessary documentation required for the approval of applications.