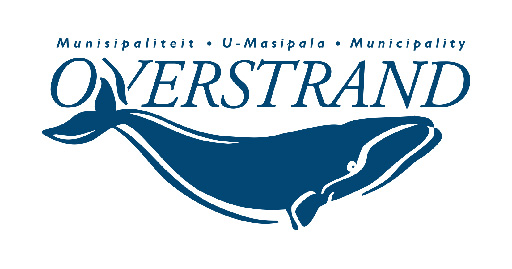 GRANT-IN-AID applications for the 2020/21 financial year must be submitted on or before 24 April 2020.
Due to the lockdown restrictions, applications can ONLY be submitted electronically. Only Appendix C must be submitted.  The other required documents should be kept available till after the lockdown.
Projects that will be considered for a grant-in-aid should complement Overstrand Municipality's goals, objectives, programmes and actions.
The objective is to support external organisations in delivering services to communities which fall within the municipality's area of responsibility, to contribute towards community development.