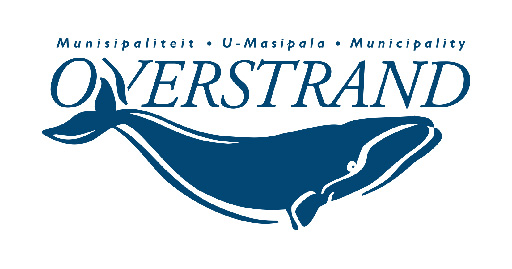 South Africa now has over 1 300 confirmed cases of coronavirus with more than 310 in the Western Cape and 7 in the Overberg.
Overstrand Executive Mayor Dudley Coetzee would like to extend his thanks to everyone who is doing their utmost to flatten the curve -  especially those who are working to keep essential services operating.
Now more than ever before, we are all called upon to lead by example. Each of us has a responsibility to prevent the spread of COVID-19 Coronavirus.
Let's keep a safe distance from others if you must go out to limit the spread of COVID-19. Practice good hygiene by washing your hands regularly, avoid shaking hands with others and throw away used tissues.