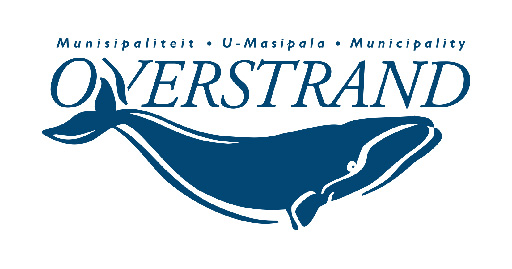 We are calling on residents across the Overstrand to put forward nominations for the 2019 Overstrand Municipality's Mayoral Awards.
This award is designed to recognise and honour the significant contribution that individuals, groups or organisations have made in their community and who demonstrated a positive 'can do' attitude.
The annual award ceremony, hosted by Overstrand Executive Mayor Dudley Coetzee, will be taking place on Thursday, 3 October 2019 in Hermanus. Attendance will be by invitation only.
To nominate an individual or organisation for any of the category of the awards, you will need to fill in a nomination form and submit it no later than 16 August 2019.